Our Company's History
North Beach Realty was founded in January 2008 by Ed Thomas, Clay Branyon, Tim Thomas, and Chris Sarratt. We're an independent real estate firm, founded by a group of local real estate professionals focused on providing exceptional customer service through hard work, meticulous market research, and attention to detail. Ed Thomas has been in the real estate business since the early 1970's. First in Columbia, South Carolina, until the 1980's when he moved to North Myrtle Beach, where he developed several of the high-rise projects built during the time. Clay, Tim, and Chris were recruited by Ed Thomas in 2002 to start a real estate sales team at another company, and in 2008 collaborated on the founding of North Beach Realty.
The company was founded with the idea of being an outstanding, client focused, real estate firm as well as being the best, if not the biggest, vacation rental company in North Myrtle Beach. Being members of the North Myrtle Beach community ourselves, we do our best to support our local organizations including churches and youth sports teams.
North Myrtle Beach offers a great beach atmosphere without the hustle and bustle of Myrtle Beach. Whether you're looking to move to the area or visit on your next vacation, we'd love to help guide you through the rental or real estate process.
Meet Our Team
Edward Thomas
Broker in Charge
Phone: 8002741105
Fax: 8432721224

Clay Branyon
Broker in SC/NC
Email: clay@northbeach.com
Phone: 843-222-3339
Fax: 8432721224

Personal
I am a Grand Strand local, born and raised in the state. Growing up, I was always involved with extra-curricular activities through school and church. I graduated from Greenwood High School and later graduated from the Lander University with a degree in Business Administration. My current hobbies include spending time with my family, traveling, and volunteering with various youth programs and organizations.
Professional
I am a licensed Broker. I specialize in representing my clients in the purchase and sale of single-family residences, second homes, and income property within the greater North Myrtle Beach/Myrtle Beach area. I truly love this area and pride myself on my knowledge of current transactions, school districts, neighborhood information, and related services, including mortgage, insurance and inspection information.
I am a customer driven Realtor dedicated to achieving results and providing exceptional service. If you are in the market to buy or sell a home, I will put my 14 years of real estate expertise to work for you!
Certifications
REALTOR® certification
Broker
Tim Thomas
Realtor
Email: 8432721224
Phone: 8432222606

Chris Sarratt
Agent
Phone: 8434573778
Fax: 8432721224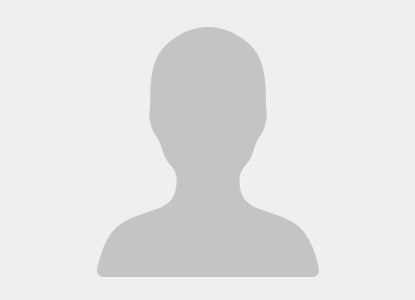 Katherine Williams
Realtor/Admin
Phone: 8434574366
Fax: 8432721224

Frieda Blakley
Agent
Phone: 8438555421

Michelle Blase
Agent
Phone: 8432836519
Fax: 8002741105

Mike Gibbons
Agent
Phone: 8432513337
Fax: 8432721222

Michael Gibbons, Realtor, 36 years of Real Estate Experience, Member of NAR ( National Association of Realtors) and Member of CCAR ( Coastal Carolina Association of Realtors ). Offering Luxury Ocean Front Condominiums and Luxury Ocean Front Beach Homes and General Real Estate. Also, during these past years, Developed and Sold 5 Residential Home Sub-Divisions. In Charge of Acquisitions and Development, Purchased Land, that meet Engineering Specification, Architectural Specification, complied with Local Town, City, State and Federal Requirements, for Non-Assisted Senior Living Condominiums. Managed and Direct Purchase of Ocean Front Land and Placing Ocean Luxury Beach Homes on the Beach Property. At, this stage of my life, I get the Joy of finding Clients the Right Property, for my Clients and their family. Thanks Mike...Call anytime, my Cell: 843-251-3337.
Ron Grove
Agent
Phone: 8434214466
Fax: 8432721224

Steve Perry
Agent
Phone: 8439023319
Fax: 8432721224

Sandra Conner
Agent
Phone: 8434507870
Fax: 8432721222

Brandee Rowles
Agent
Phone: 8434555402
Fax: 8432721224

Cathy Mason
Agent
Phone: 843-222-4156